Welcome to the 4th Annual Virtual
Kijana 5K & Race challenge
August 1 – September 21, 2020
Challenge yourself to a virtual run through western Kenya, not the open spaces of the wild animal preserves and safaris of eastern Kenya.  Western Kenya is rural, small plots of land with family homesteads, and no major highways.
CHALLENGE YOURSELF TO 90 MILES / 45 MILES / 20 MILES / 5K
To enhance the virtual experience, participants can  track their progress on a carefully planned course map which includes sites as the Crying Stone, Kijana Global Innovation School, the Kakamega Forest Station and a stretch along the Equator! 
Walker and runner friendly! A distance for everyone.

Commit to a Challenge and run a long distance split up over 30 days or

Participate in a classic 5K miles run/walk.

This run is 100% virtual – you you decide when and where to run. You can even use a treadmill!

Pick your own start date from August 1 to September 21, 2020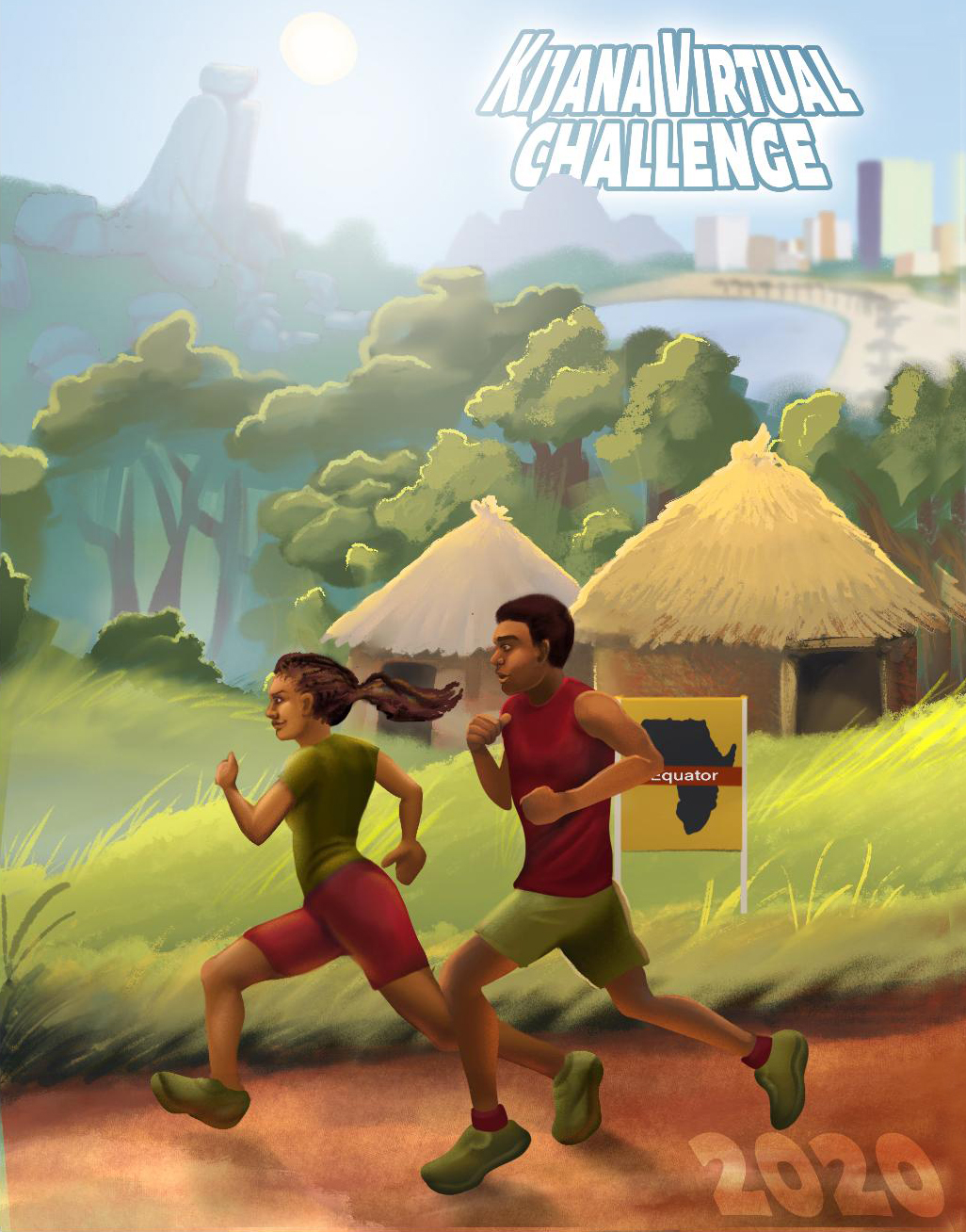 distances
All races are 100% virtual. Run at your own place, at your own time. Track your progress on a virtual course map. Earn virtual badges along the way.
All Kijana 5K and Race Challenge events are 100% virtual. You are responsible for your own safety.  Please do not run on unsafe roads, or areas that have been closed off to the public. Obey rules of traffic. Practice social distancing. Please follow all requirements set forth by local, state and federal authorities.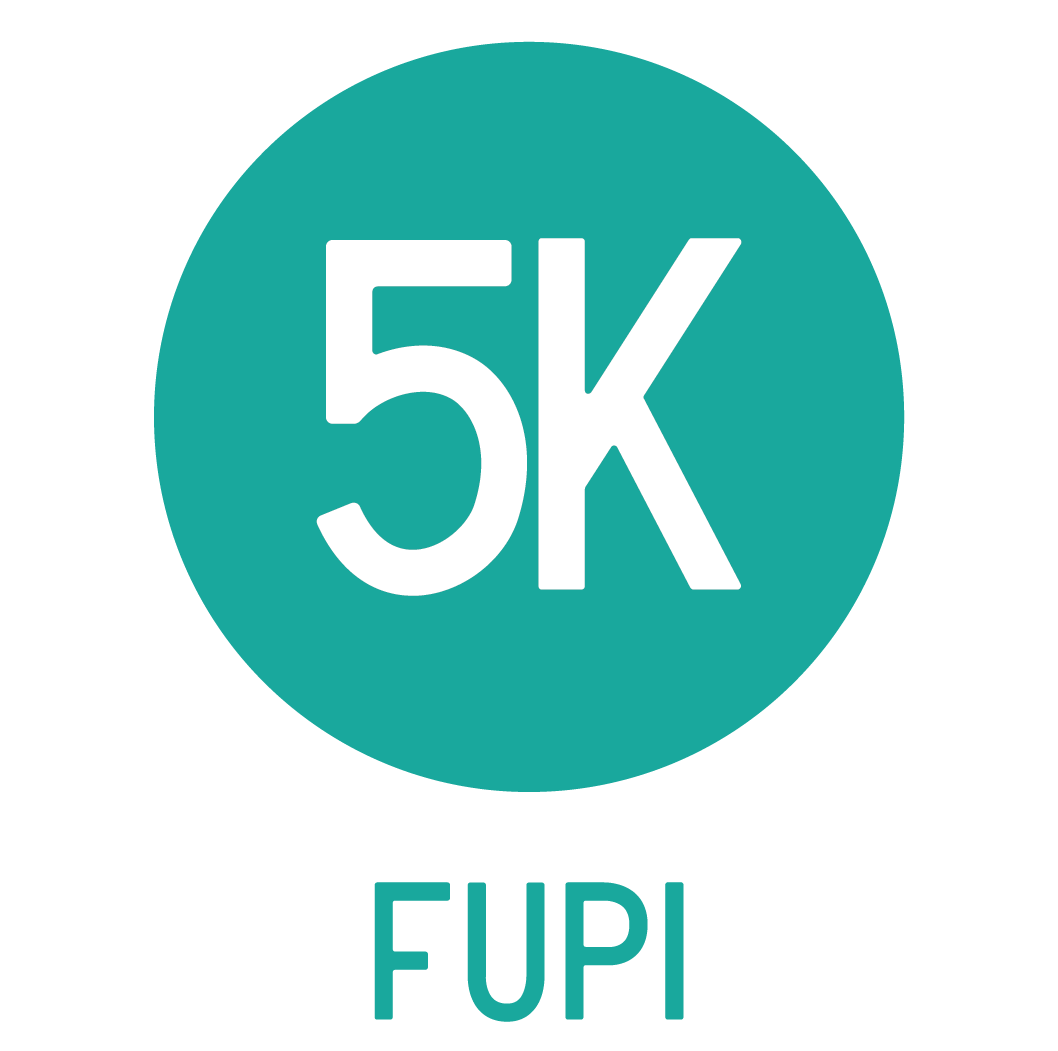 FUPI

5k run/walk
COURSE:  Start at Ibokolo Secondary School to Kijana Global Innvation School. 
Fupi means "short" in Kiswahili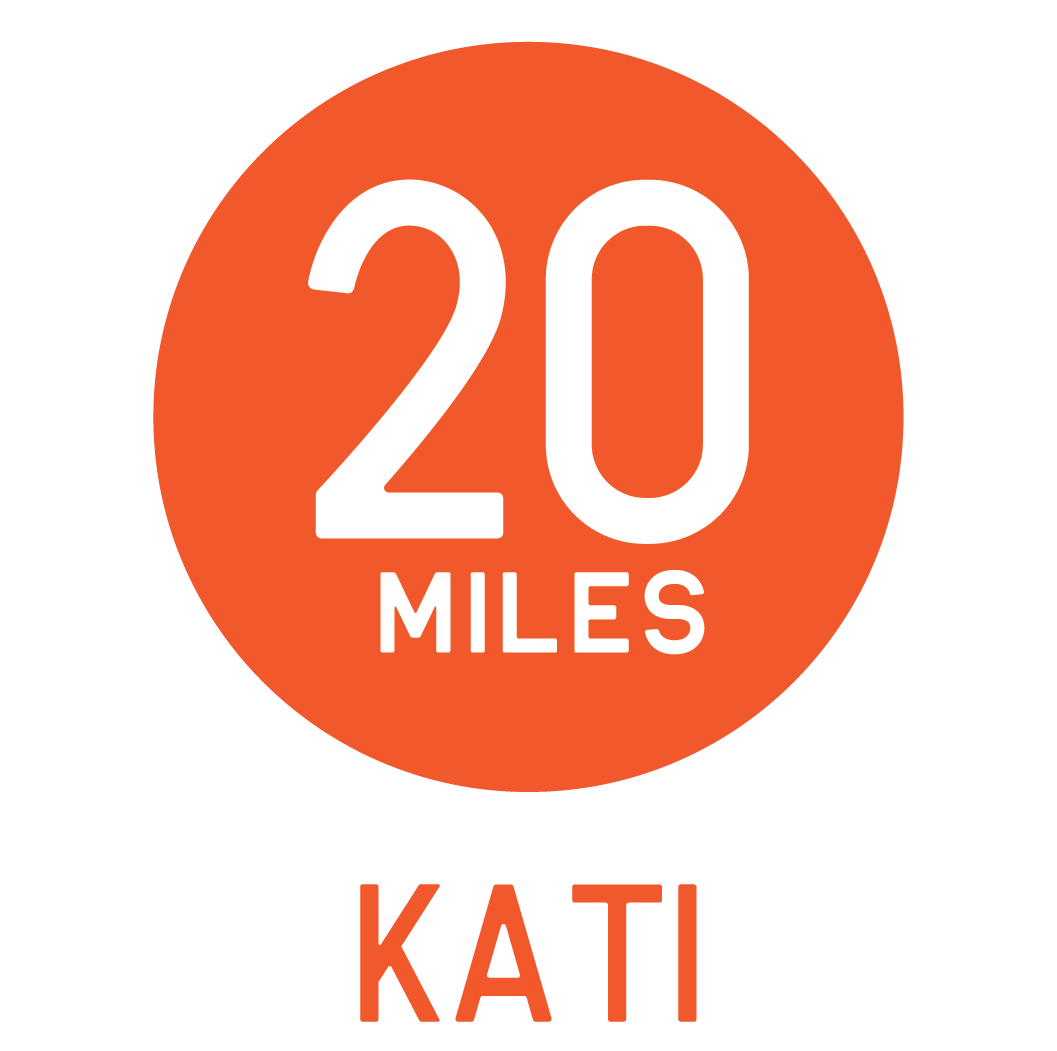 KATI

20 Miles in 30 days
COURSE: Start at Kijana Global Innovation School to Essaba Secondary and Primary Schools to the Equator to the finish at Kijana Office. 
Kati means "medium" in Kiswahili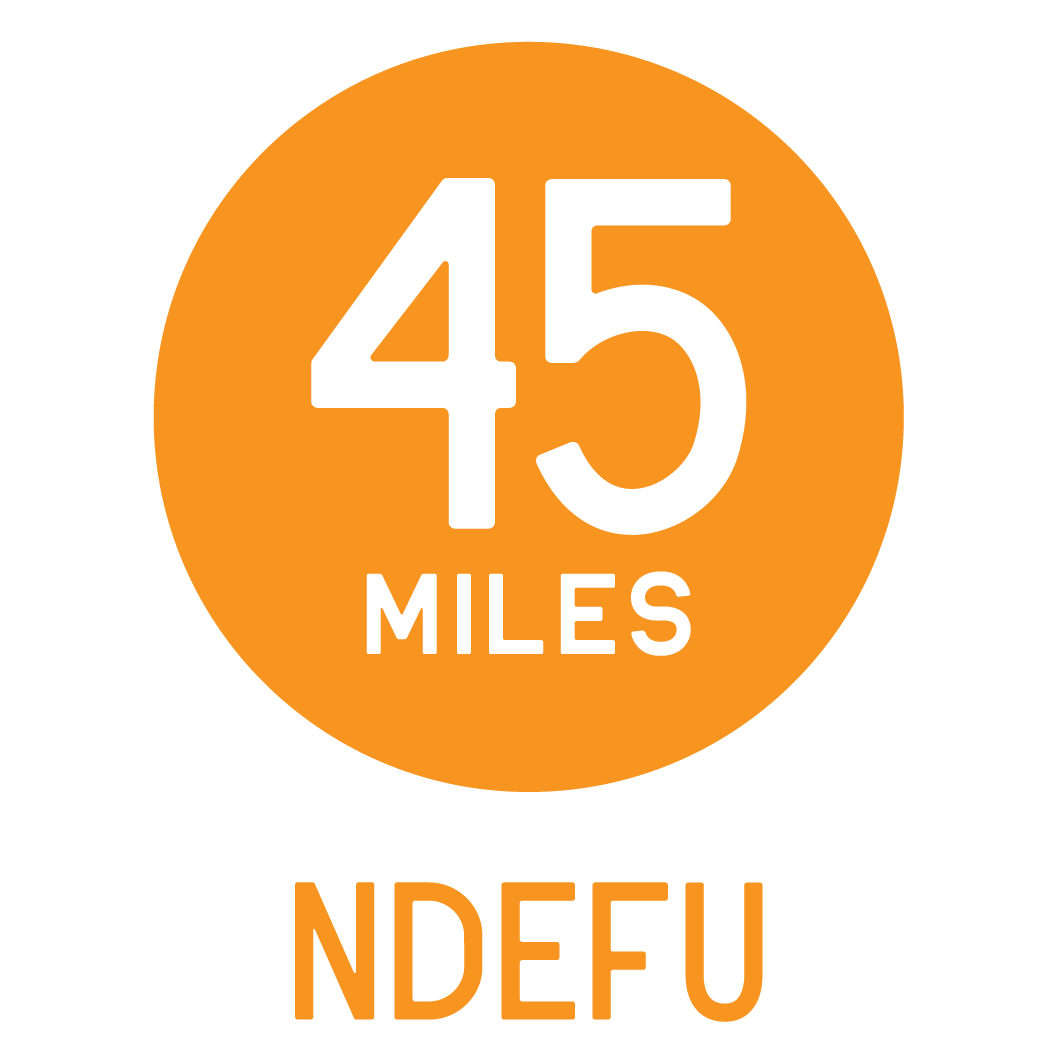 NDEFU

45 Miles in 30 days
COURSE: Start at Kijana Global Innovation to Mwituha Secondary and Primary School to Ebusiloli Secondary and Primary Schools to Kijana Office to the Equator back to finish at Kijana Global Innovation School.
Ndefu means "long" in Kiswahili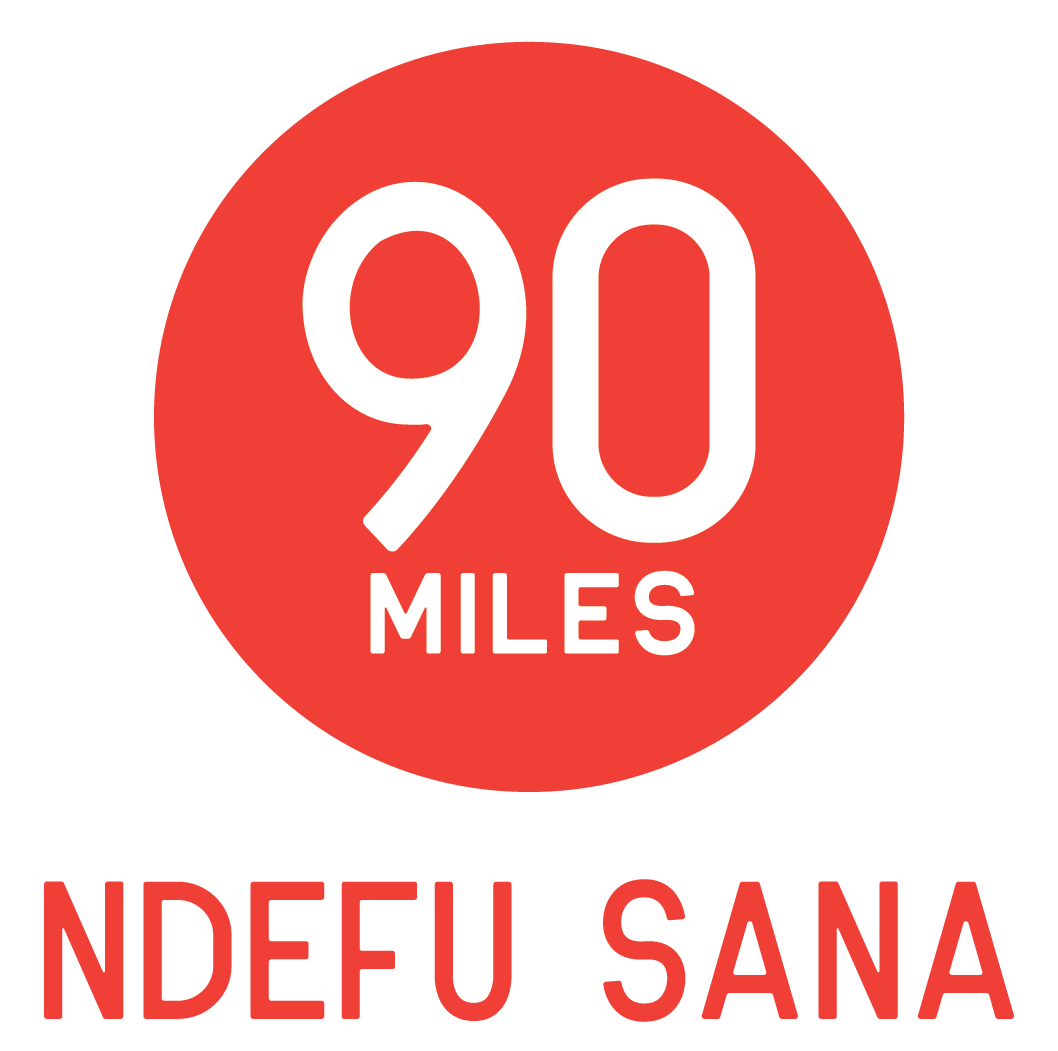 NDEFU SANA

90 Miles in 30 days
COURSE: Start at Kijana Global Innovation School to Golf Hotel to Kakamegato Kakamega Forest Station to Crying Stone to Mwituha Seconday School Amphitheater to Ebusiloli Primary and Secondary Schools to Essaba Secondary and Primary Schools to Kijana Office the Equator back to finish at Kijana Global Innovation School.
Ndefu Sana means "very long" in Kiswahili
fun phrases to use along the course
Hello
–
Jambo
 in Kiswahili
Good morning – Bushiere in Luhya language (the language of the people of the area)
How are you? – Habari?  in Kiswahili  A common response is Nzuri sana which means I am very good
How are you? – Mulembe in Luhya language  A common response is Mulembe mno –  I'm good. Hello to you too.
Thank you
– 
Asante in Kiswahili
Thank you – Hembwo in the local Luhya langage
I'm running the Kijana race – Nakimbia mbio ya Kijana in Kiswahili
About us
Following up on eighteen years of school development in Western Kenya and cross-cultural bridge-building with schools in the United States, we opened our first Kijana Global Innovation School in January of 2020.  The Kijana Global Innovation School is a forward-thinking institution and is strongly committed to incorporating STEAM education as a core element of the curriculum and culture.
In furtherance of that goal, we need plenty of contemporary manipulative resources to aid students in developing these essential skills.  Funds raised from the 2020 Virtual Race Challenge will be dedicated to purchasing manipulative resources, such as Legos, for students. These engaging and fun educational resources will also be a first step in ultimately developing a robotics program at our modern and innovative school.
Additionally, we are strongly committed to cross-cultural education and expanding upon our connections with youth in the United States to expand global thinking and educational opportunity widely.  With that in mind, we will also be purchasing manipulatives for students who are part of the West Palm Beach Kiwanis Club's Wee Read program, which works with youth in an under-served community in West Palm Beach.
We are excited to use this event as an opportunity to acquire much needed educational resources for our Innovation School and for students in West Palm Beach.  We are also strategizing on developing direct cross-cultural connections between the two student groups.
Join us in investing innovatively in the educational future of our youth in Kenya and the United States.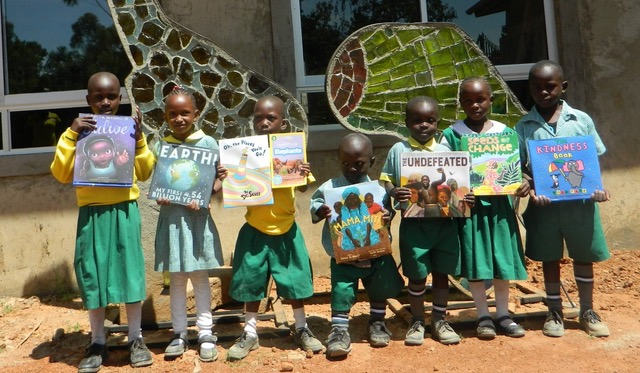 Mission Statement:  Kijana's mission is to promote and cultivate youth empowerment through educational development, cross-cultural dialogue, and sustainable and environmentally friendly economic growth, among rural Kenyan school communities and American school communities.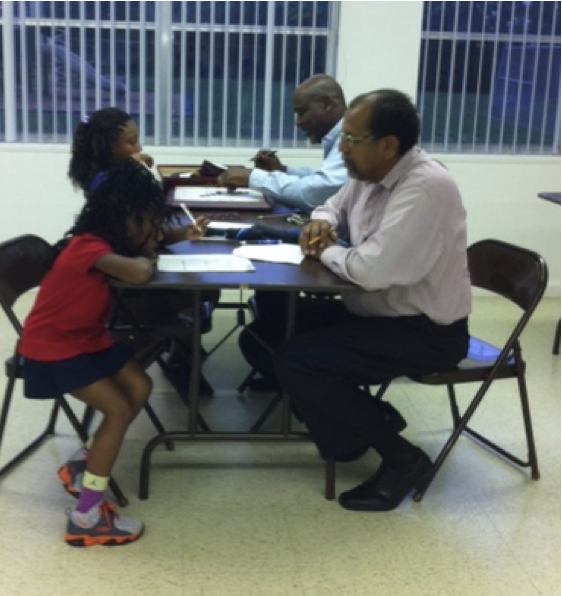 WEE read 
KIWANIS CLUB OF NORTHSIDE, WEST PALM BEACH
"Wee Read" is a weekly tutorial program sponsored by the Kiwanis Club of Northside, West Palm Beach, Florida  that encourages reading with elementary students residing in a subsidized housing development.  Volunteers provide homework assistance, encourage group and independent reading, and provide opportunities for playing board games and other skill building activities. An afternoon may include lego's, charades, multiplication table skills contest, and other interactive activities. Students are encouraged to choose books from the Kiwanis library to take home.   Additionally, throughout the year special events include field trips, cultural experiences,  and  other special on – site activities.  One of the goals of "Wee Read" is to expose the students to a broad array of events that are entertaining, educational, and fun!
Thank you to our sponsors
A copy of the official registration and financial information may be obtained from the division of consumer services by calling toll-free (800-435-7352)  within the state.  Registration does not imply endorsement, approval, or recommendation by the state. Registration #: CH15773 (State of Florida Division of Consumer Services)